Pompeii ~ our town with a big future!
The New
Forumcam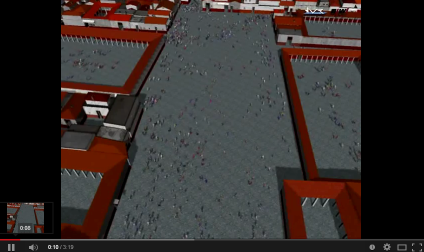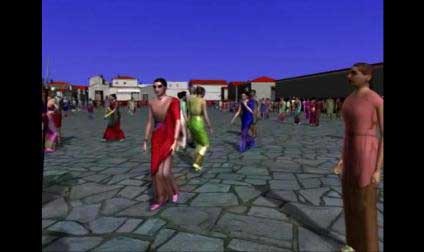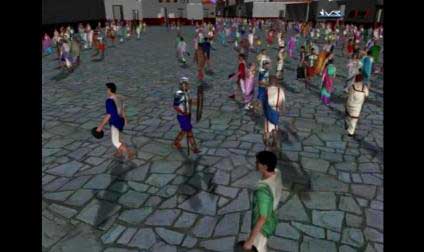 Link to Street Directory
It's 79 AD and things are changing fast. Just a few short years ago, who would have thought ordinary citizens would be looking through glass in their windows and driving around in rented chariots!
Here at POMPEII TODAY we are also moving with the times.
Broadsheet papyrus and parchment newspapers have joined the clay tablet on the scrapheap of history! And we here at POMPEII TODAY aren't about to go with them!
Instead, we've decided to get ahead of the curve and go online - and we are inviting you to come with us:
Online and into the future!
Check out the new live cam above - see what's happening in Pompeii any time, any day!
Check out the map below to to find your way around town.
And keep up with the fast pace of modern life on the pages of our site:
All the latest on our News page
All you need on our Property page
All the goss on our Social page
What to watch on our Sports page
A must see Weather section
Follow your fortune on the Financial page
Post feedback and news tips on the Contact page
Street Directory:
(hover over the map to reveal points of interest)
The Porta del Vesuvio:
Venue for regular Tuesday afternoon cock fights until the animal liberationsts intervened.
See the full story on our Sports Page.
The Amphitheatre
Tonight's games start at six - don't be late!
TAFE Teachers, Gladiators, wild beasts - and more!
See the Sports Page for full details
The House of Faun
This fine example of modern urban architecture is featured as our House Of The Week.
See the full details on our Property Page.
The Forum
Repair of the damaged caused in the recent earthquake is well under way.
See the full report on our News page
The Little Theatre
New venue for the Tuesday afternoon cock fights.
See the full report on our Sports Page